Summer Resort Clothing for Women
15 April 2021 | + Silvia Kabaivanova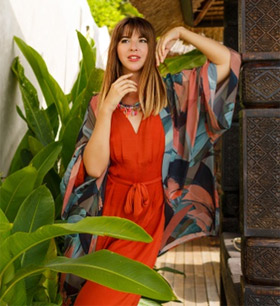 Low-key locations and beachfront huts are good accommodation choices for summer vacation. But you still need to have a taste of luxurious resorts and their relaxing benefits. You can also maximize your upgraded lodging option by exchanging your denim shorts and flip-flops for stylish sandals and a gorgeous summer dress.
At a luxury resort, you could dress a bit more refined and get away with it. So why don't you feel like pulling out some showstoppers? If you are vacationing at a resort and have no idea what to wear, we have some drop-dead ideas for you. These ideas will suit any woman irrespective of the style preference.
Boho
The bohemian look for any summer resort consists of flowing silhouettes, a mix of textures, prints, and materials, and paisley patterns. Start with a strapped maxi dress, pair it with a slide and tassel sandals, top that look with your favorite knotted headband, and then add oversize hexagonal sunglasses. Can you already envision the final look? You may want to click here to see some bohemian summer outfits
You can choose a dress with minimal patterns to ensure that every item's details shine as much as possible. For swimwear, you can choose a colorful bikini with any high-waist paisley bottom. But if you prefer a different swimsuit option, you may want to add a bottom that has a solid color.
Structured
This style is for people who prefer a custom appearance on their resort vacation. It is a combination of ankle strap footwear and a shirt dress. A shirt dress is an easy thing to wear. It also looks great on different body types.
You may also want to try a patterned dress, a handbag with color blocks, and a pair of stack heels. The outfit is sophisticated and streamlined. For your swimsuit, a mono-shoulder cutout pattern in a saturated color gives a modern feel to the basic bikini shape. You may check out https://www.cosmopolitan.com/uk/fashion/style/g1348/find-the-best-swimwear-for-your-body-shape/ to learn about swimsuits for different body types.
Classic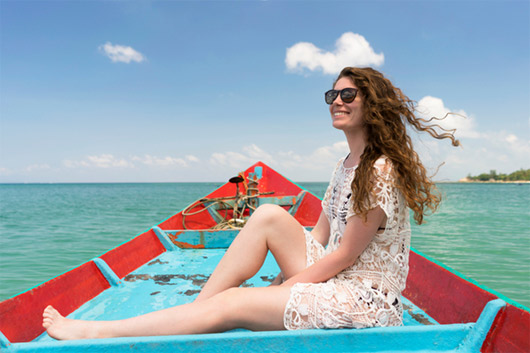 This category involves some favorite things like white and black with a touch of retro style. The look is completely feminine and has a sexy vibe. The dress can be a sleeveless round or v neck. You can rock this with a block heel for a small lift, a simple but stylish way to appear pulled together with little effort.
This style can go with a pink bag to add more color to your attire and interest in your overall appearance. Take it away with a pair of sunglasses to give off that glamorous resort look. When you want to sit by the poolside, a simple, long triangle top with white matching bottoms is something to consider.
Tropical
The best place to display clothing items with tropical print is the beach resort. If you are on any beach resort this summer, you may want to rock patterns that are inspired by birds, flowers, and bold palm leaves. Espadrilles are the perfect match for tropical maxi dresses that have palm prints.
You can look for an espadrille with ankle straps, open toe, or platform style. This will add a bit of fun to the common women's summer footwear. A colorful flower print swimsuit will make it easy for you to match and mix other solid colors for bottoms and tops. With tropical style, you are sure to maximize your swimsuit to the fullest.
Minimalist
We already know that minimalists love dressing simple, but it should not be boring. You can turn a simple outfit into a chic one with little effort. You can use some folds, pleats, and asymmetrical styling to elevate a simple dress to your wardrobe favorite.
For a complete look, add a leather cross-body bag, fashionable round shades, and metallic sandals. The refined feel of the materials and their construction add some interest to a minimalist outfit. You may want to check out Pampelone resort clothing for more summer resort clothing ideas.

Different resorts have different dress codes so you may want to find out in advance what is obtainable in your preferred vacation location. However, the styles we shared in this article can fit anywhere. Ensure you travel with the essential items to avoid over-packing or under-packing.



Hits: 1080
Models and fabrics for women's tunics
---
Top Luxury Brands To Shop On Black Friday
---
THE FIVE STEPS FOR CHOOSING A PERFECT ENGAGEMENT RING
---
Kingston University presented 10 design and illustration student projects
---
White Label World Expo Frankfurt 2021
---
The essential Red Bull Racing merch every fan should have
---
The Science Behind Football Helmet Decals
---
How UK Fashion Designers Are Changing the Industry
---
How to Find Great Custom LGBT Weeding Suits
---
Vancouver Custom Suits and Bespoke Tailored Suits
---