How UK Fashion Designers Are Changing the Industry
02 June 2021 | + Silvia Kabaivanova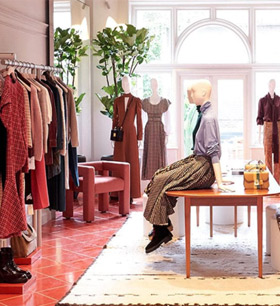 Fashion and style are one aspect of personal life that keeps changing, and in the UK, many leading designers are locking in on the emerging potentials. With many people getting access to the internet and being able to connect with brands across the world, the fashion industry has become interconnected. And the prominent industry players are taking advantage of this.
In the UK, for example, leading design homes have been taken unaware by the emergence of new fashion designers with a new approach to the business. And you can largely credit this to the impact of social media and technology in improving the business. It is not in the UK only.
France, Italy, Germany, Asia, and the US are all competing for the market share. The link here https://www.irishtimes.com/life-and-style/health-family/self-image-and-beauty-notions-in-age-of-social-media-1.4197534 has details of how social media is improving beauty and fashion.
How UK Fashion Designers Are Making Waves
Fashion has evolved past the days where anything goes. Now the difference is in the details, and many designers worldwide are doing more to improve the shopping experience. It's not all about making sales. The best hands know that customer satisfaction is one factor that would ensure return customers. And they try to impact this in how they do their business.
Before now, many emphases were placed on fashion weeks to get the public to interact with the latest outfits for a particular designer. And it used to be the established designers who were able to showcase their wares in the market.
Internet and Social Media
But a lot has changed with the introduction of the internet. And recently, social media has been able to bridge the gap between the producers and the consumers, making it easy for new designers to share their craft with the general public. This has undoubtedly seen the rise of new fashion stylists and companies investing more in the smaller markets.
With the more established brands offering their products at a high price, other smaller houses and new entrants target low-income earners. This has given the earlier existing designers a run for their money, making the market highly competitive.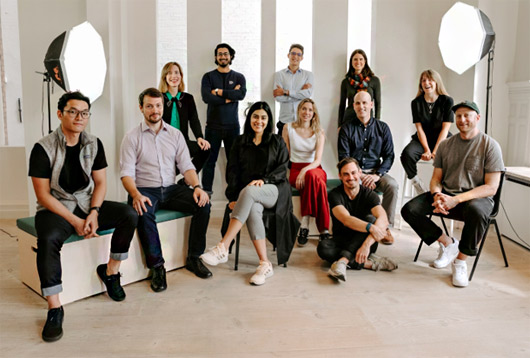 More than two tonnes of clothes are bought every minute in the UK, which is the highest of any EU country. By the end of the year, more than 50 million tonnes will end up in consumer's home. And this rate is expected to increase by 100% by 2030. This could mean that the UK could be the next fashion destination for investors looking to profit from the market. But as with any new investment, there are challenges many UK fashion designers face.
Private Label Fashion Design
You could easily find a designer to craft a custom piece for you for any special occasion. And this is not only in the UK but in other parts of the world. But British outlets like J Mitchell fashion designers have made it easy for the public to define their style.
The use of freelance outlets that make it easy to meet with a designer and develop your brand could be the start of a new trend. Now new businesses don't even need to rent a space or hire tailors to get started. They can simply partner with the likes of J Mitchell to break into the market.
But when looking for such business models, you want to be critical about the quality offered by the fashion house. This will include the quality of the wears and their follow-up services in meeting their client needs.
Getting into the UK Fashion Industry
It could be as easy as starting a social media page and sharing some of your outfits there. But you can do this from anywhere. And if you have an interest in creating your line of wear or shoes in the UK, you want to know how to start a fashion business in the UK.

You will need to be registered as a legal business, get your warehouse, and focus on setting up a brand. You can check here for more on getting started as a UK business.

Starting a business in any industry requires preliminary research to understand the market needs and the future potential if you are looking long-term. You will find the UK to have a stable environment for fashion businesses looking to reach new customers. Ideally, brands that tend to capture the low-income earners with outfits that can compete with the already established brands will have a good potential for success.



Hits: 1797
Non-Prescription Sunglasses, Daily Contact Lenses, and Monthly Contact Lenses: Points to Consider While Buying
---
How to Wear Headbands: A Comprehensive Guide to Selecting and Styling This Timeless Accessory
---
6 organizations will participate in the CLOTH project ClusterXChange in Ruse/Bucharest 19-21 April 2023
---
Site for quality women's underwear at low prices
---
Leggings with Lifting and Tightening Effect: True or False?
---
White Label World Expo 2023 - UK's leading online retail sourcing show
---
Which dress is best for a birthday girl?
---
5 Watches Worth Investing In Today
---
4 Types of Engagement Ring Settings
---
Choosing Lab-Grown Diamonds in Calgary
---