Home
> 3 companies from Hair Care Wholesalers from United States
Clothing Manufacturer, Stone Dead Fashion Is a High Quality Clothing, Apparel Manufacturers Wholesale Clothing, Private Label Clothing, Organic clothing, Fashion Designer and Fashion Wear textile factory in Bangladesh.
Hits:6438, Registered 18-04-2014, Country: United States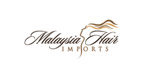 Malaysia Hair Imports are dedicated to providing premium, 100% authentic virgin Malaysian and Cambodian human hair at the best prices to customers and salons around the world. All of our hair extensions are genuine human hair.
Hits:2438, Registered 20-09-2013, Country: United States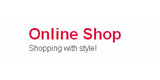 Online Shop! Fashion, accessories, footwear, costumes, lingerie, men's T-shirts, women's wear
Hits:2397, Registered 16-02-2014, Country: United States