Home
> 2 companies from Wigs Manufacturers from United States
Clothing Manufacturer, Stone Dead Fashion Is a High Quality Clothing, Apparel Manufacturers Wholesale Clothing, Private Label Clothing, Organic clothing, Fashion Designer and Fashion Wear textile factory in Bangladesh.
Hits:5924, Registered 17-04-2014, Country: United States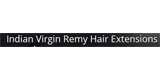 we are whole sellers of Indian Remy hair at affordable prices with excellent quality. we deal in virgin remy bulk & remy hair extension.
Hits:1884, Registered 06-01-2014, Country: United States