Home
> 2 companies from Wigs Service providers from United States
Clothing Manufacturer, Stone Dead Fashion Is a High Quality Clothing, Apparel Manufacturers Wholesale Clothing, Private Label Clothing, Organic clothing, Fashion Designer and Fashion Wear textile factory in Bangladesh.
Hits:5930, Registered 17-04-2014, Country: United States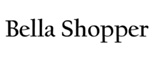 Bella Shopper only offers the finest discounted women's clothes and accessories. Always free shipping on all orders.
Hits:1022, Registered 27-10-2017, Country: United States