Home > Manufacturers directory > U
A | B | C | D | E | F | G | H | I | J | K | L | M | N | O | P | Q | R | S | T | U | V | W | X | Y | Z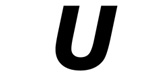 Launched in London and Los Angeles in 2010, U Clothing is an everyday wardrobe of luxury streetwear. Designed by Rafal Antos, U Clothing collections consist of effortlessly cool styles in beautiful fabrics, made in Europe as sustainably as possible.
Hits:3564, Registered 28-05-2014, Country: United Kingdom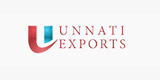 "Unnati Exports" is an online wholesale clothing store of Indian Traditional Apparels. It deals in designer ethnic suits, sarees, lehengas, kaftans and evening gowns. One can see the huge range of various fabrics, colors designs & Patterns.
Hits:3969, Registered 22-08-2014, Country: India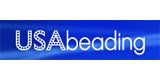 USA Beading Is A Division Of Faraj Inc, Faraj Inc. Have Been On The Cutting Edge Of Fabric Embellishments Techniques For Over Three Generations. We Offer Different Embellishment Techniques, Such As Traditional Bonnaz Ribbon Embroidery, Laser Cutting.
Hits:3091, Registered 14-08-2013, Country: United States