Home > Manufacturers directory > Y
A | B | C | D | E | F | G | H | I | J | K | L | M | N | O | P | Q | R | S | T | U | V | W | X | Y | Z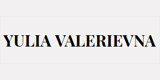 Fashion Studio YV provides the possibility of personal tailoring of any complexity and for any category of products. We offer the individual approach to each client and create unique products for a special occasion or a perfect everyday look.
Hits:2492, Registered 15-04-2020, Country: Australia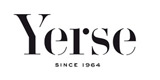 Founded by Lluis Genero Domenech under the name 'Fabrica de generos de punto' with a line based on knit pullovers for the whole family, Yerse has become progressively more global and changed business strategy to focus on complete looks for women.
Hits:4609, Registered 09-06-2014, Country: Spain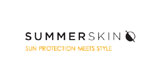 Based in Portland, Oregon, SUMMERSKIN is a line of stylish women's lifestyle apparel and accessories with built-in sun protection.
Hits:3316, Registered 21-07-2015, Country: United States